2.3

Process Architecture

Each kernel process in Antares system is a program which instances specific object(s) from the Antares object hierarchy, initializes it(them) and calls a method which starts the computation. Applications are usually more complex programs that besides instancing adequate object make other specific actions (e.g. drawing in the application window, communicating with the user). Object in the hierarchy can be divided into functional groups as shown below.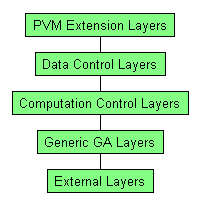 Figure 2.3.1 : Functional Object Groups (lower objects inherit the higher ones)
PVM Extension Layers
Group of layers, which extend the functionality of PVM, provide tools for spawning and ending processes, automatically maintain connections between processes and have tools for message management (e.g.buffering and producing type maps).
Objects : PVM_COVER, PVM_CODEC
Data Control Layers
Layers from this group represent a data and control interface for sending and receiving kernel infos. Beside this the layers produce text output (simple standard output does not work correctly when computing on a network) and error messages.
Objects : TCollector, TLocalCollector, TGlobalCollector, TAppCollector
Computation Control Layers
These layers control the process of computation. They send and receive kernel control messages, genetic algorithm information messages and evaluate the termination conditions.
Objects : TParentWarden, TChildWarden
Generic GA Layers
These layers are responsible for initialization of the kernel. They maintain all Supportive Objects necessary for genetic optimization and in case of child they provide a generic GA body.
Objects : TGACover, TLocalGA, TGlobalGA
External Layers
These layers should contain implementation of a genetic optimization used for solving specific problems. These layers also have methods for parallelization of the GA (e.g. diffusion). We expect the programmer to modify these objects in the first place.
Objects : TDiffusionLGA, TDiffusionGGA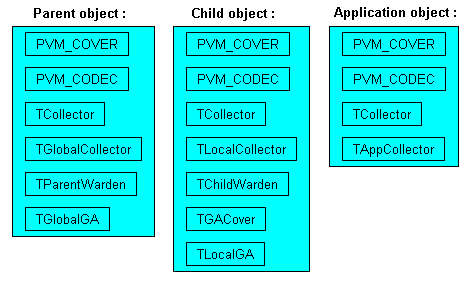 Figure 2.3.2 : Typical object hierarchy instanced in different processes (lower objects inherit the higher ones)
It is not vital for a program's functionality to instance the highest object (from inheritance point of view), e.g. if the programmer wants to implement completely new data and control interface, it is enough to instance or inherit just the PVM extension layers. The typical process architecture includes all features needed to implement a fully functional parallel genetic optimization system with minimum effort.